Main content starts here, tab to start navigating
About
A Few Words About 520 Wings
How it all came to be
520 Wings is a fast-casual restaurant owned and operated by Savannah native, Gary M. Gordon. The name was derived by using his birthday, which is May 20th. The first location opened on this day in 2011. He grew up in the same district where the restaurant is located and have known many of my regular customers all of his life. He enjoys being in his community and happy to offer a product that he is proud of.
– From Gary Gordon
I believe in giving back to the community as a way to give thanks for their patronage. Therefore, some of my profits have been donated to the Salvation Army, Savannah Impact, and the Boys and Girls Club of America. I have given scholarships to high school seniors at Alfred E. Beach High School provided school supplies to deserving students and sponsored young women for their proms by providing a dress, car, hair, and makeup service.
Upon opening 520 Wings, there were three goals that I wanted to achieve. The first was to perfect an excellent product and maintain a consistent customer base. The next goal was to open a second location within two and a half years of opening the first location. And the final long-term goal is to make 520 Wings a franchise. The first two goals have been achieved and I look forward to accomplishing the third goal.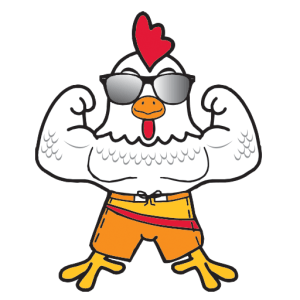 Since its inception, 520 Wings has received many accolades, such as being featured on the local food show Eat It And Like It. It has been listed as one of the top 10 places to eat in Savannah according to the Savannah Morning News. It is also often mentioned on social media sites such as Facebook and Instagram as places to go to if you are in Savannah.
The menu has something to offer most tastes at affordable prices. Some of the items offered are; 15 different flavored chicken wings, lamb, chicken, or shrimp gyros, salads, hamburgers, and fish just to name a few. In addition to serving only quality ingredients, the staff at 520 Wings ensures that each guest receives professional, friendly, and courteous service. All customers and staff members are treated with the respect that they deserve.